Open access.
Open resources.
Open textbooks.
Open Education…. Opens Doors


The concept of open education is powerful one. It allows for everyone to access a wealth of information anywhere, at any time, for free. Education and knowledge is at the tip of our fingers should we chose to utilize it. As I consider how "Open" open education is, the opportunities are endless for those who are literate, and can access readings, or videos online through technology. This however is not everyone but it certainly opens the doors of opportunity for many people all around the globe.
My brother, like many people, take advantage of the many free courses offered by universities online. It's so great to be able to develop our interests and passions so easily using technology.  I have never explored the endless topics delivered by Massive Open Online Courses (MOOCs) available until this week's class readings and it left me nearly speechless. WOW! "MOOCs provide an affordable and flexible way to learn new skills, advance your career and deliver quality educational experiences at scale" (mooc.org)  There is literally a course for any interest or passion from architecture to earth sciences, including everything in between – electronics, medicine, law – you name it!
"The MOOC is an indicator of how important it is for people to connect with each other as part of their learning experience. And what I hope it's doing also is validating informal learning and changing what we think life long learning is about." -Amy Collier (Directory of Digital Learning Initiatives at Stanford University).
The idea of remixing content has become to intertwined within today's culture. You can literally find a remix of anything! Growing up I constantly searched for "mash-ups" of my favorite songs – taking two or more different things and turning them into something new. Imagine your favorite song mashed with your other favorite song – genius! But what are the repercussions of this remix culture. Is a remix considered copying.  Dean Shareski's opening keynote for the 2010 K-12 online conference is built around the fact that education is built on sharing. Prior to the internet sharing outside the walls of your own school was difficult to do unless you presented at a conference or staff meeting or shared a resource you made with a friend. Today is a different world in terms of sharing information. I agree with Dean that some teachers are very protective of their work, but the more one is open to collaboration the more we learn and grow and the stronger the outcome.  Dean says "We all seek recognition for our contributions but the moment we focus on protecting our work, we are in some ways the antithesis of a teacher."
As teachers, when considering whether or not to share in these open spaces, Dean challenges us to embrace a culture of sharing and consider the following questions:
Is this an obligation?
Does my institution see value in sharing?
How will it help my students?

In the video Everything is a Remix Remastered Kirby Ferguson claims…
We can make our novel ideas more accessible, more understandable and perhaps more impactful by copying familiar elements. We can make familiar ideas more fresh, exciting and surprising by extensively remixing from diverse sources. If you can create that perfect hybrid of the new and the old the results and be explosive.
Open education has transformed the way we seek information, collaborate with others and learn. The days of purchasing textbooks of out of date information is thankfully behind us. The amount of free information, resources and collective learning, sharing and collaboration is endless and has completely changed formal and informal learning.
Open Ed – It's a thumbs up!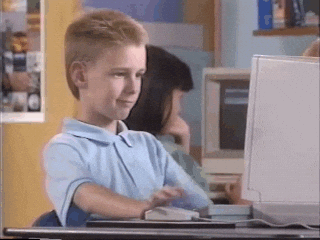 Until next time!
Ms. C