Vicki Davis' blog titled What Your Students Really Need to Know About Digital Citizenship introduced me to Anne Collier and her perspective on dropping the word "digital" from digital citizenship. Don't you love technology – with each article I read, I'm instantly connected to other recommended readings and arguments. Anne really got me thinking this week about what it means to be a digital citizen. Anne argues that we should drop the word digital because what we are really teaching is citizenship – "The skills and knowledge that students need to navigate the world today". 
Image via ThingLink
Reflecting on my learning project, implementing Twitter in the classroom and attempting to "do digital citizenship teaching justice" by really focusing into this year. In past years we have discussed digital citizenship and as we use technology I address different things such as passwords, privacy, personal information on a need to know basis as things came up. This year, I want to teach this consistently on a weekly basis, being proactive about it and dig deeper. It seems silly that I waited until I had a lesson that applied to the topic of digital citizenship when the information is likely just as, if not more valuable to students  "right now" as they are going home from school and using technology in a variety of ways anyway. It's a little embarrassing to admit, but sometimes the pressure of the amount of content I'm required to teach becomes overwhelming and content like digital citizenship has been taught in inconsistent bits and pieces.

My Top Resource Findings of the Week!
1. Need Help Now
2. Media Smarts: How Cyber-Savy Are You Quiz?
3.13 Apps/Games for Internet Safety Awareness
#Change the Story
This week I found a great recourse called Need Help Now which offers support to teens who have been negatively impacted by self-peer exploitation. This was a very insightful site that offers tons of resources, support, and information. The #ChangeTheStory campaign is about empowering teens to take control of their own narrative and how their story is being told.
Since my learning project has sparked so many conversation about social media use in our c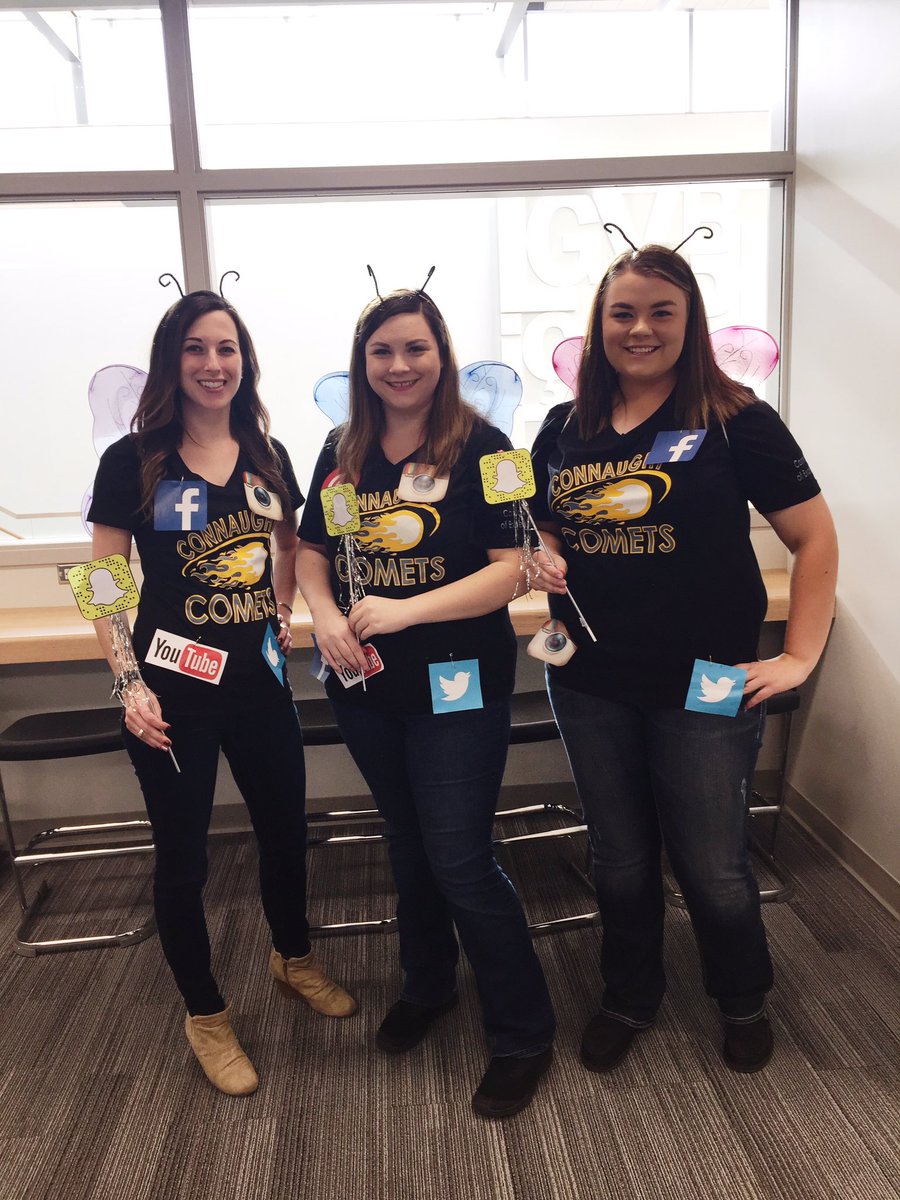 lassroom it was only fitting to run with it for Halloween! I teamed up with my intern Jessica and our EA Andrea to be Social Butterflies.
For the upcoming week I will continue to teach digital citizenship lessons – wrapping up "The Key to Key Words" and begin to share about how to show respect other people's work.
The school days fly by and I haven't always been consistent with my classroom Tweets but I continue to make progress each week in my teaching, having deeper conversations, finding new resources or interesting articles about digital citizenship and taking notice of how other teachers are using Twitter in the classroom.
Over and Out!
Tayler